TENS Therapy for Neck Pain
Neck pain- also called cervical pain- may be a mild ache or a stabbing pain that radiates into the shoulders and may be acute or chronic. Research shows that approximately 30% of adults annually report neck pain, and approximately 50% develop chronic or intermittent neck pain.
Many people seek alternative treatments such as TENS unit for neck pain. This article will explore the signs/symptoms, and causes of neck pain. Then, we'll explain how you can use a TENS unit on the neck and the proper TENS unit placement for neck pain.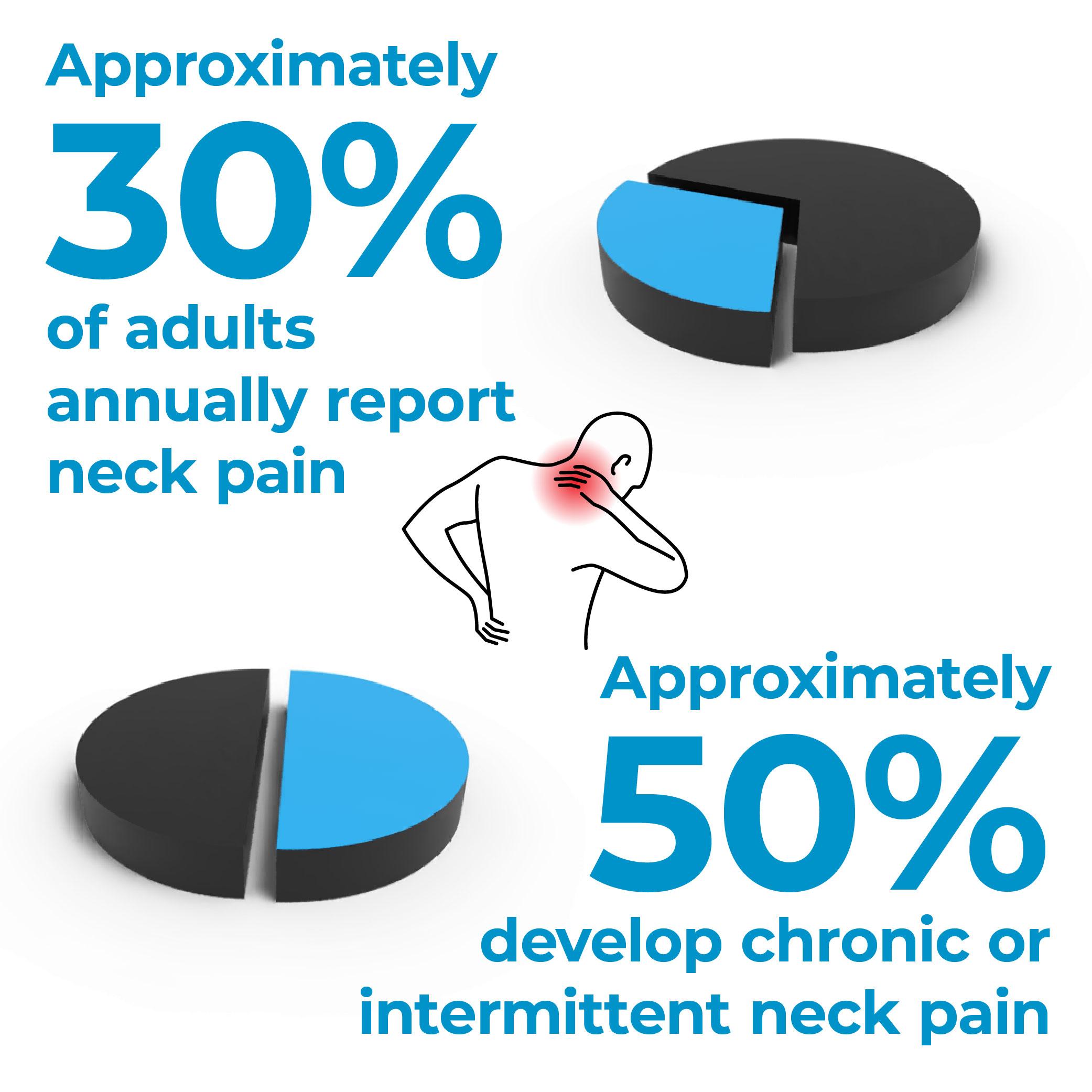 Signs/Symptoms of Neck Pain
The signs/symptoms of neck pain can vary in duration and severity. The pain is often acute and lasts only for a few days or weeks. Sometimes, it may advance and become chronic. Some people only experience mild pain that doesn't interfere with their day-to-day activities, while others may experience severe, debilitating pain. The most common signs/symptoms of neck pain include:
Stiff neck

Sharp pain

Pain when moving

Radiating pain/numbness

Headache

Pain, when examined/touched
Common Causes of Neck Pain
There are several causes of neck pain, including:
Muscle tension/strain due to poor posture, sleeping in a bad position, sitting at a desk too long without shifting, jerking neck while working out

Injury due to falls, sports trauma, traffic accidents, etc.
Common Treatments for Neck Pain
When you have neck pain, your medical provider will take your complete medical history and perform a physical exam. Make sure you are specific about your symptoms and tell them about any prescription and OTC medications you have been taking. Also, even if it seems irrelevant, make sure they are aware of any recent injuries you have sustained or accidents you've been in.
Treatment depends on the cause of the neck pain. In addition to medical history and exam, you may need additional testing to help with finding a diagnosis, including:
Blood test

X-rays

Imaging such as CT or MRI

Electromyography

Spinal tap
Depending on the testing results, you may be referred to a specialist. The most common treatments for neck pain include:
Ice/heat

Physical therapy/exercise/stretching

Pain medication and/or muscle relaxers

Traction

Injections

Surgery
In addition to the traditional treatments, there are some alternative treatments, including a TENS unit for neck pain.
Can I Use a TENS Unit on My Neck?
More and more people are choosing alternative therapies over traditional therapies to treat their conditions, including neck pain. One of the most popular alternative therapies is using a TENS machine for neck pain. This is because no matter what causes neck pain, TENS can help relieve both acute and chronic neck pain.
TENS stands for transcutaneous electrical nerve stimulation and is primarily used for chronic pain, though it can also be used for acute pain. Electrical stimulation is provided through electrode pads attached to the skin near the affected area.
The effectiveness of the TENS device for neck pain depends on the placement of the electrode pads and the unit settings. While variation is possible from one patient to another, there are some standard guidelines to keep in mind.
TENS Unit Placement for Neck Pain
When using a TENS unit for neck pain, you may see relief by using one set of 2 electrode pads. However, relief is much faster and more effective if you use two sets instead.
If you are only using one set, place one on each side of the center of your neck. If you have two sets, you can place one set on one side of your neck and the other on the other, or you can place the sets diagonally from each other. The diagonal placement is more effective, but it is your choice.
When placing the electrode pads, it is important to:
Clean/dry the skin to remove dirt and oil

If there is hair in the affected area, remove it before applying the electrodes so that removing them is less painful.

Place electrodes about 1" away from the painful area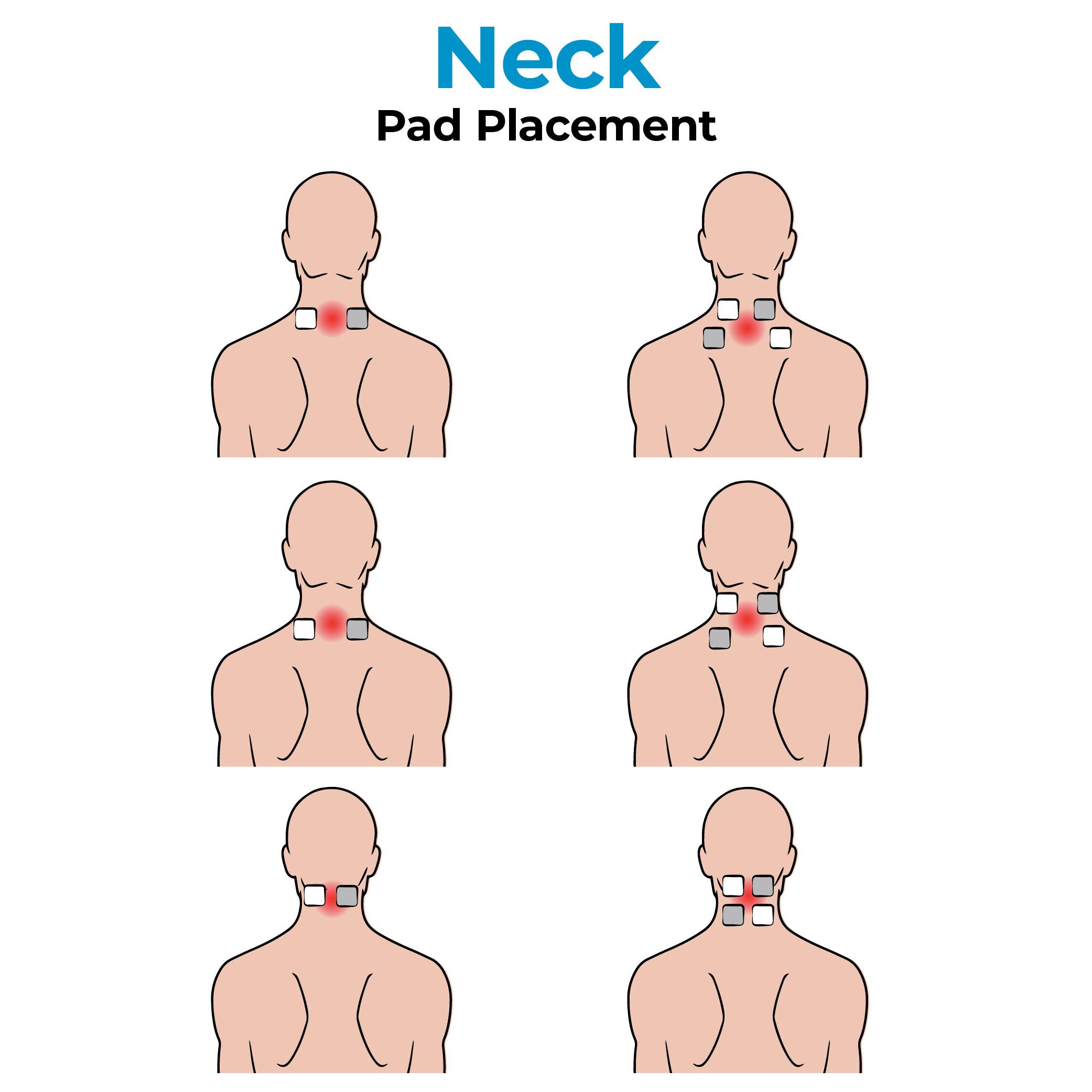 How to Use a TENS Unit for Neck Pain
Once the pads have been placed, connect them to the machine and turn them on to the lowest level. You may feel a slight tingling in the area you placed the pads. Gradually increase the intensity until you feel strong impulses in the affected area.
If the area starts to feel too hot or you experience muscle cramps, reduce the intensity until it is comfortable. A session may last for 30 to 45 minutes or until you begin to experience some relief.
While using a TENS machine for neck pain is safe, keeping the following precautions in mind is important. TENS therapy is not appropriate for patients who:
Have cancer

Have epilepsy

Are pregnant

Has a pacemaker or other electrical or metallic implant

Is diabetic

Suffers from cognitive impairment
Additional Precautions
Electrode pads should not be placed on:
Broken skin/wounds

Spinal cord

Throat

Sides of the neck where the carotid artery is located
Electrode pads should be at least 1" apart- they should never touch

The unit should not be turned on until after the pads are placed
TENS unit should not be used while:
Sleeping o Driving/operating heavy machinery

Bathing/showering
Can TENS Unit Help Neck Pain?
The effectiveness of the TENS unit for neck pain is controversial. According to the American Academy of Neurology, this treatment is ineffective and can't be recommended. Still, many patients do find relief with a TENS unit. There are few to no side effects, which isn't true of some more traditional therapies.
You may find it worth trying a TENS machine for neck pain. If it doesn't work, you can easily discontinue it. It is important to note that it will not correct an issue, only temporarily relieving the symptoms. If you have underlying health conditions that are causing your neck pain, seek medical treatment.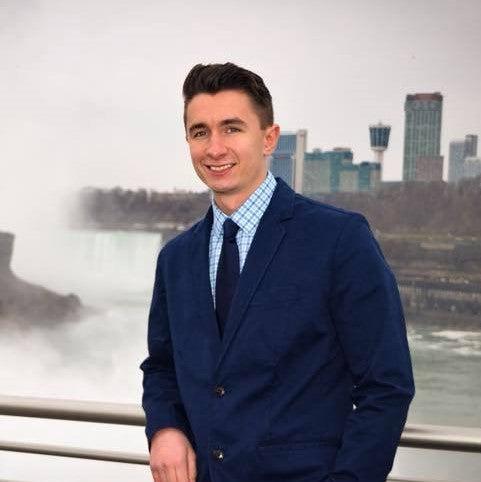 About the Author



Brandon Landgraf is the Digital Marketing Manager for Carex Health Brands. He finds passion and fulfillment in creating content that enhances, improves, and enlivens others' quality of life. All of his written work is formulated to not only offer essential advice and tips but back it with proven studies and experts. His mission is to connect with readers and provide steps to make their lives better.

About TENS 7000
Pain sucks. It affects millions of people each year with adverse physical and mental side effects. TENS 7000 provides tools to combat pain and let people live life on their terms, pain-free. Our TENS 7000 TENS Unit is one of the top-rated over-the-counter TENS units, having sold over two million since 2008. Stop letting aches and pain hold you back — live life on your terms.