The #1 Selling TENS Unit,
improved
Trusted by healthcare professionals for 10+ years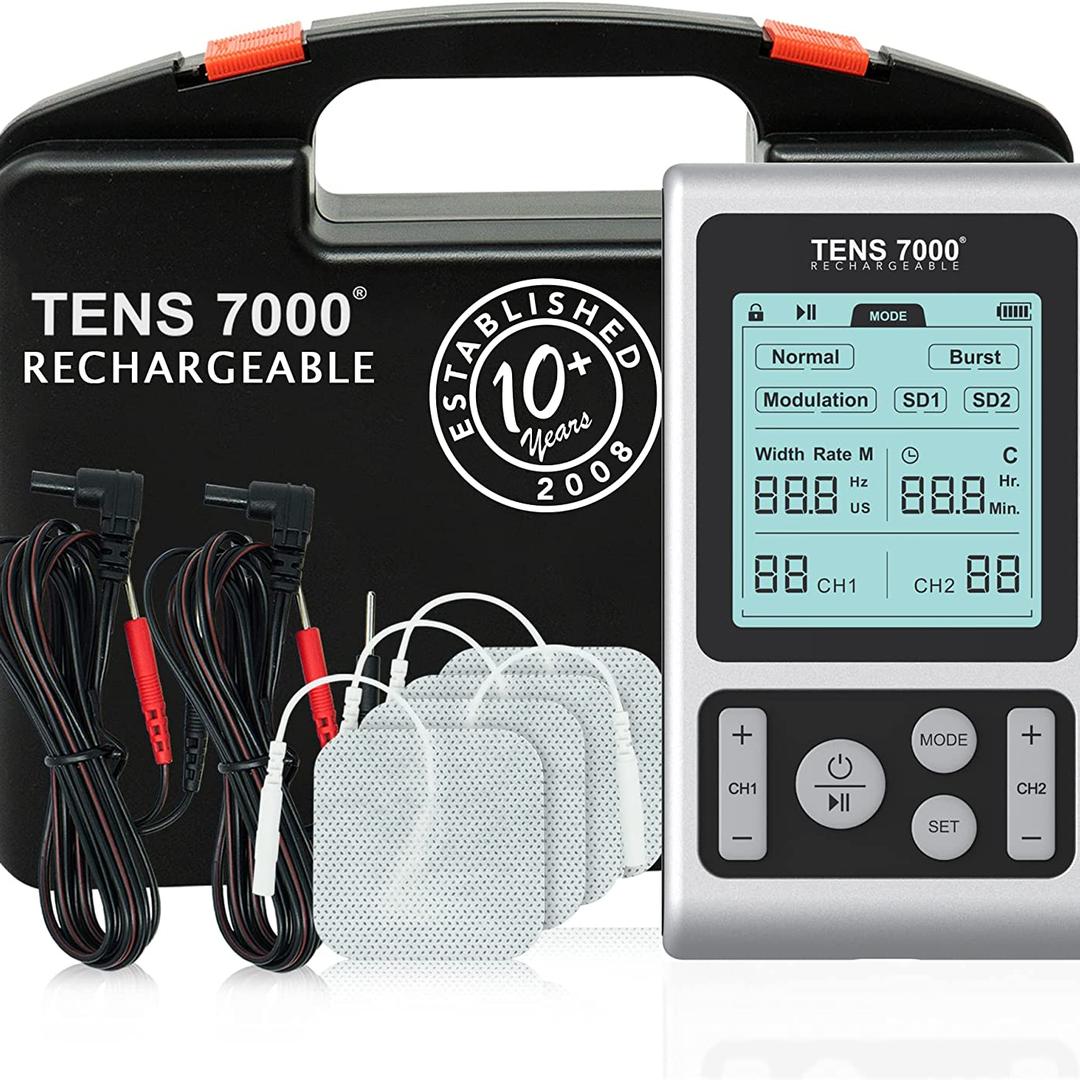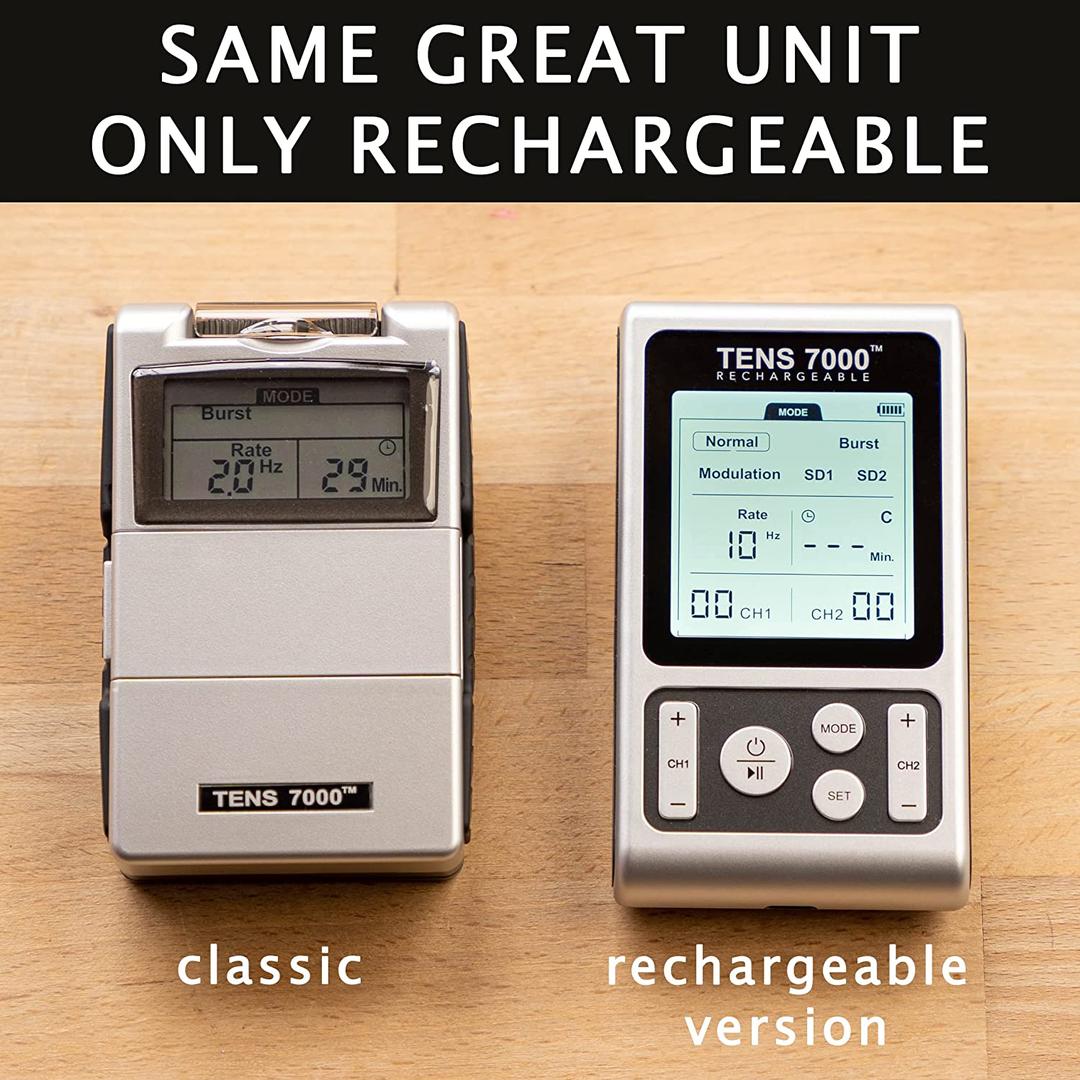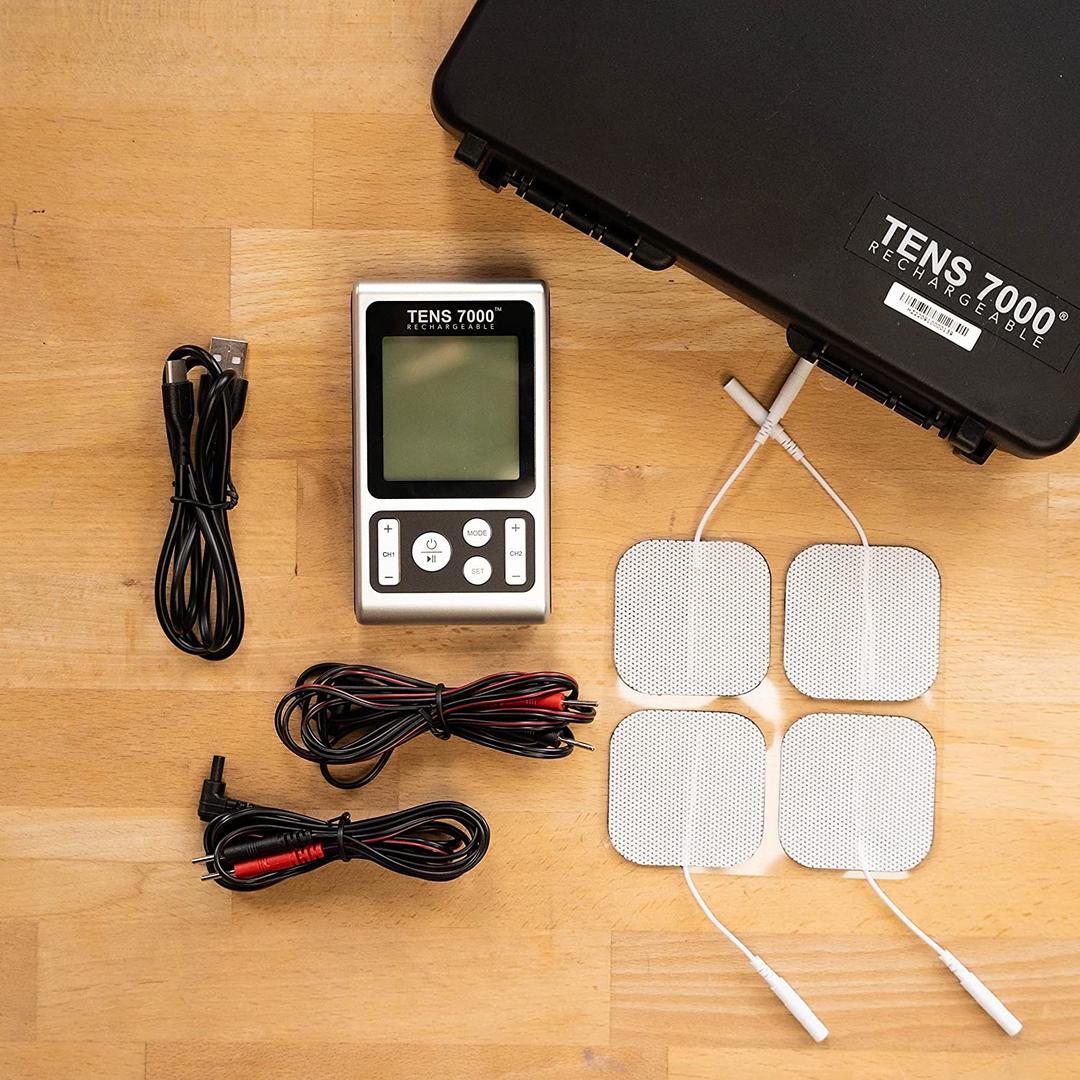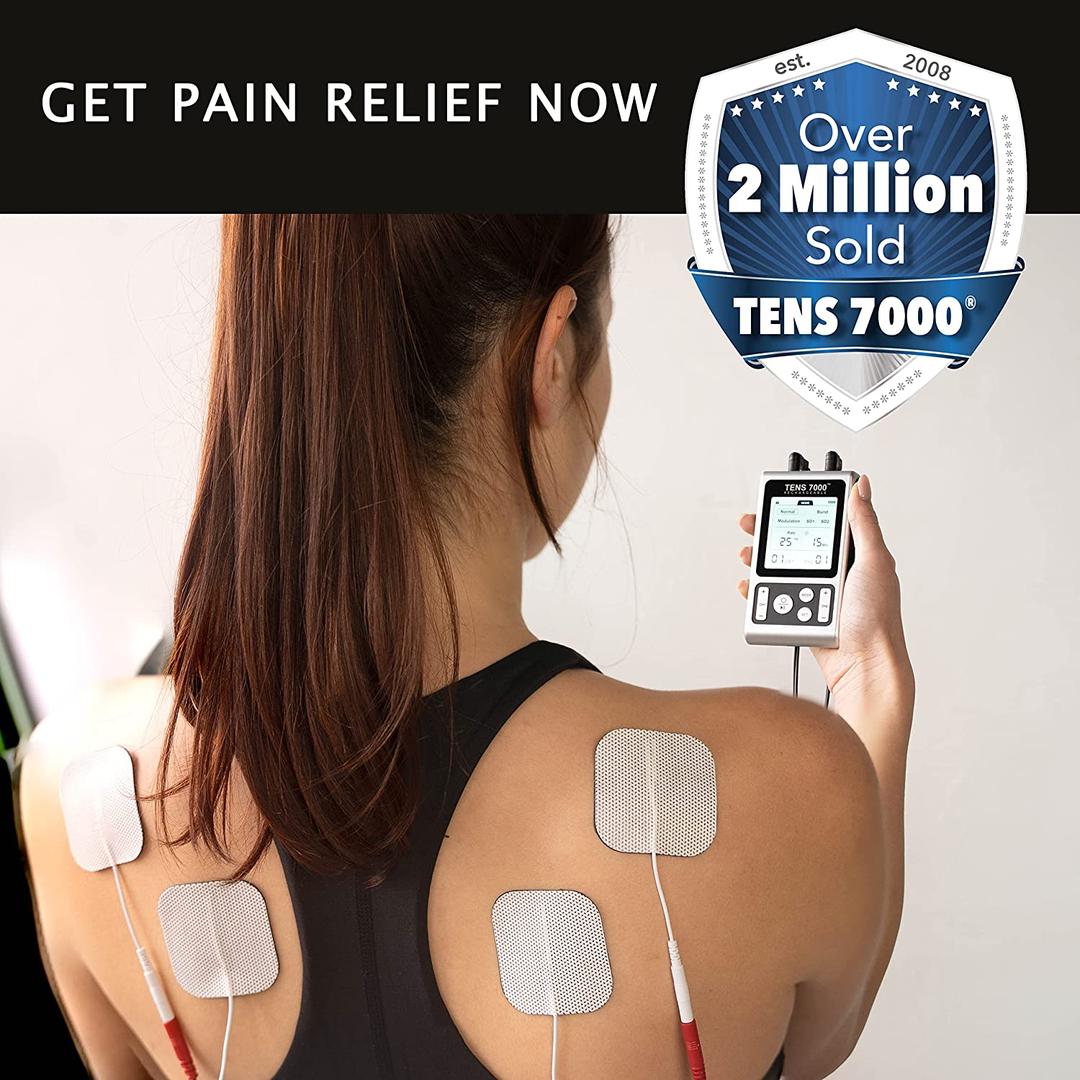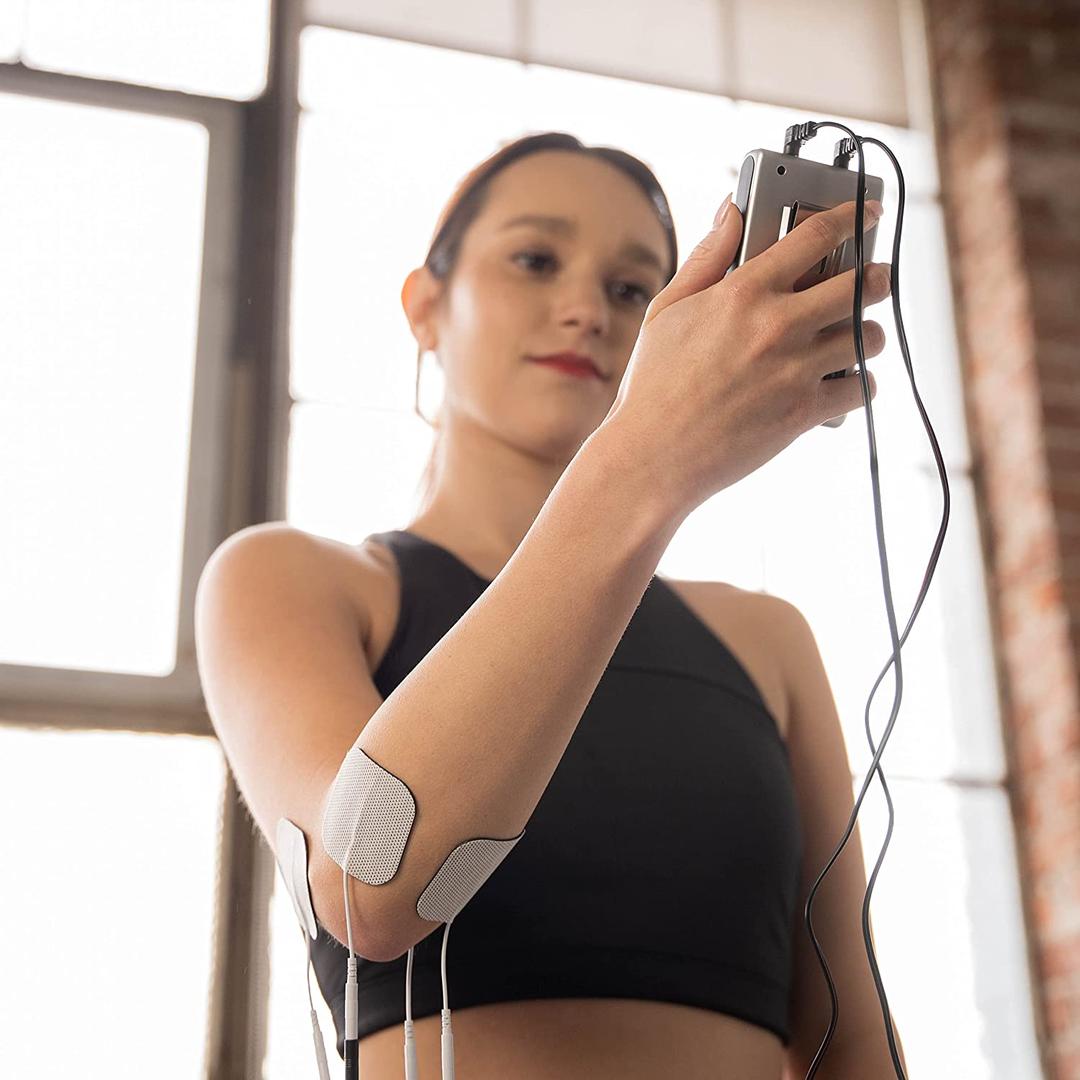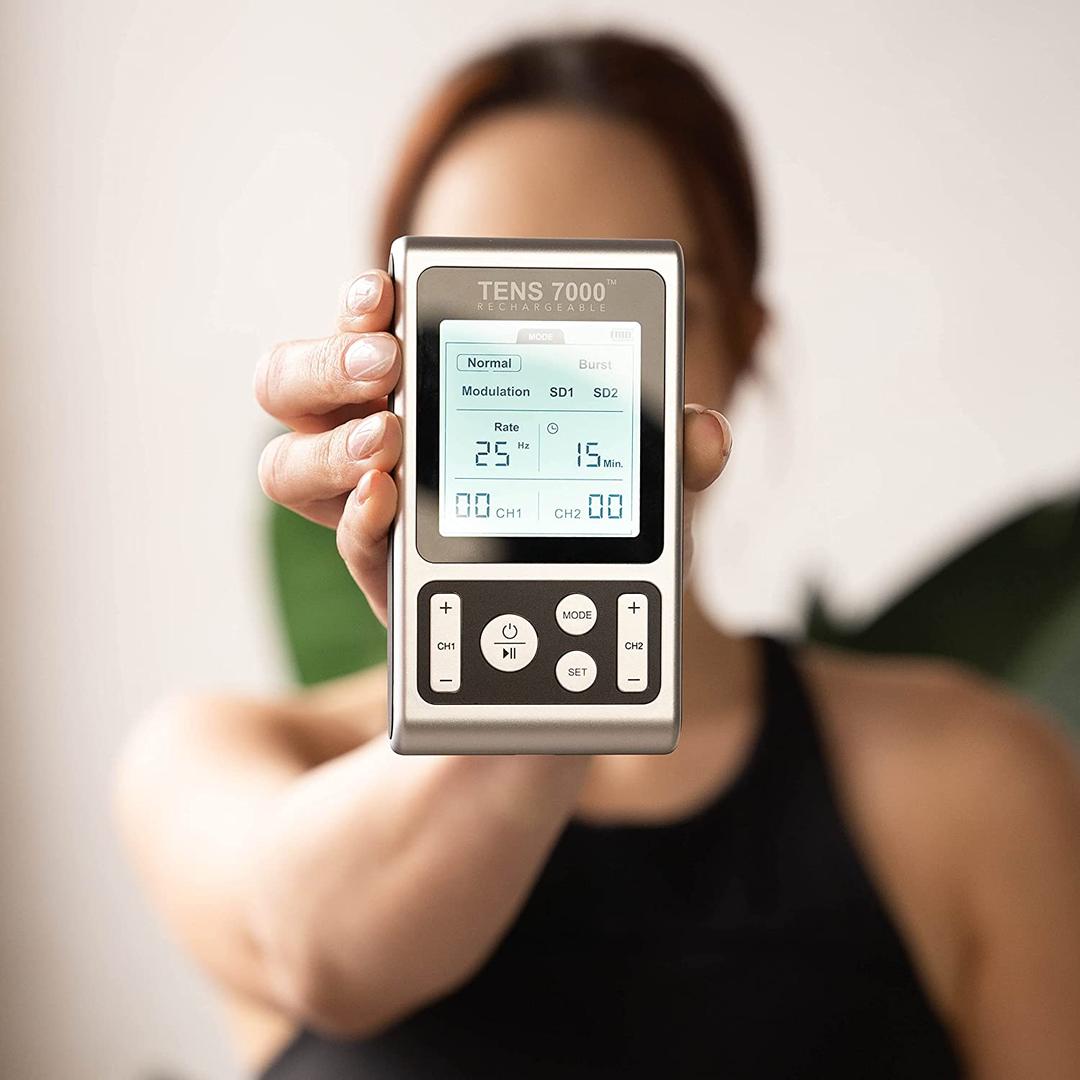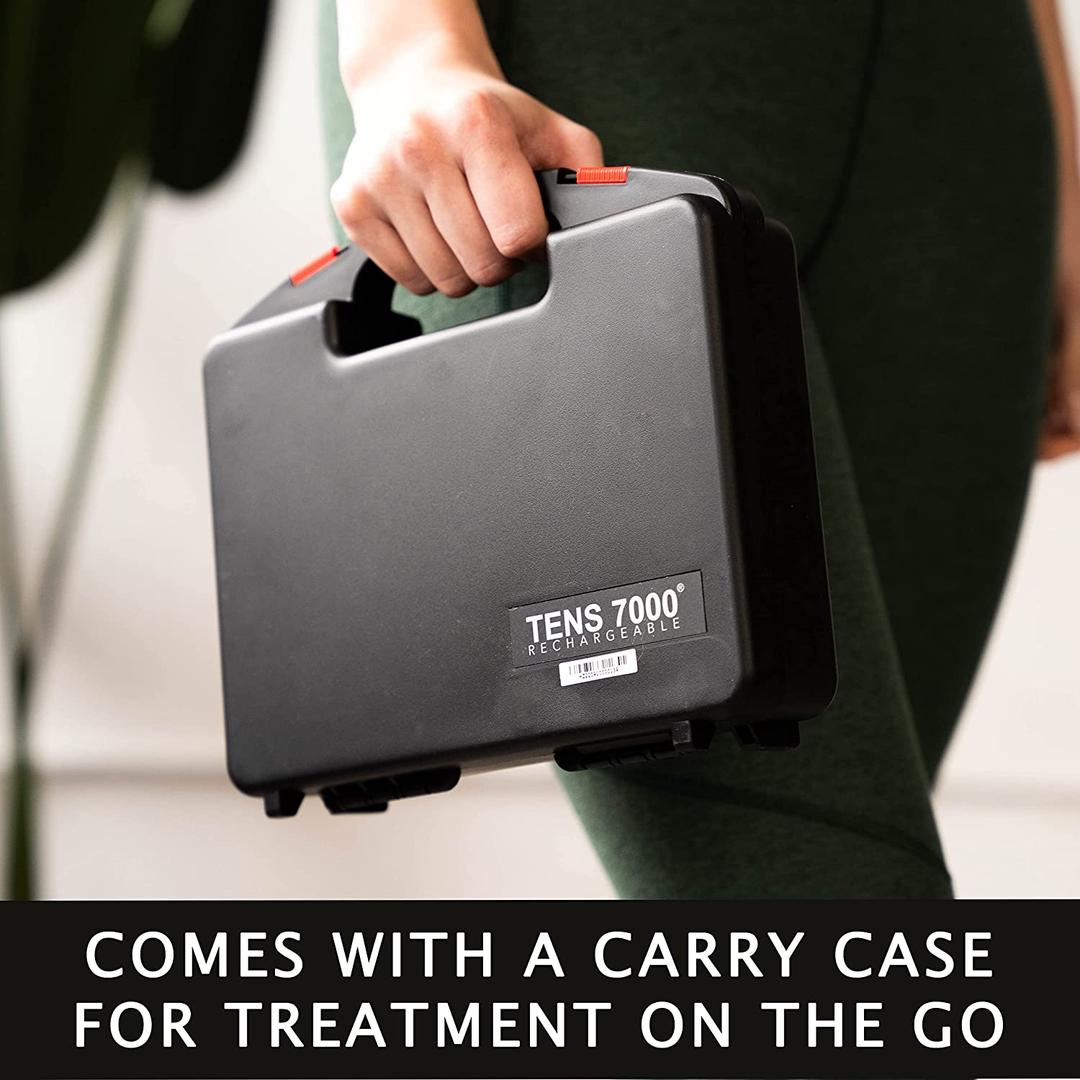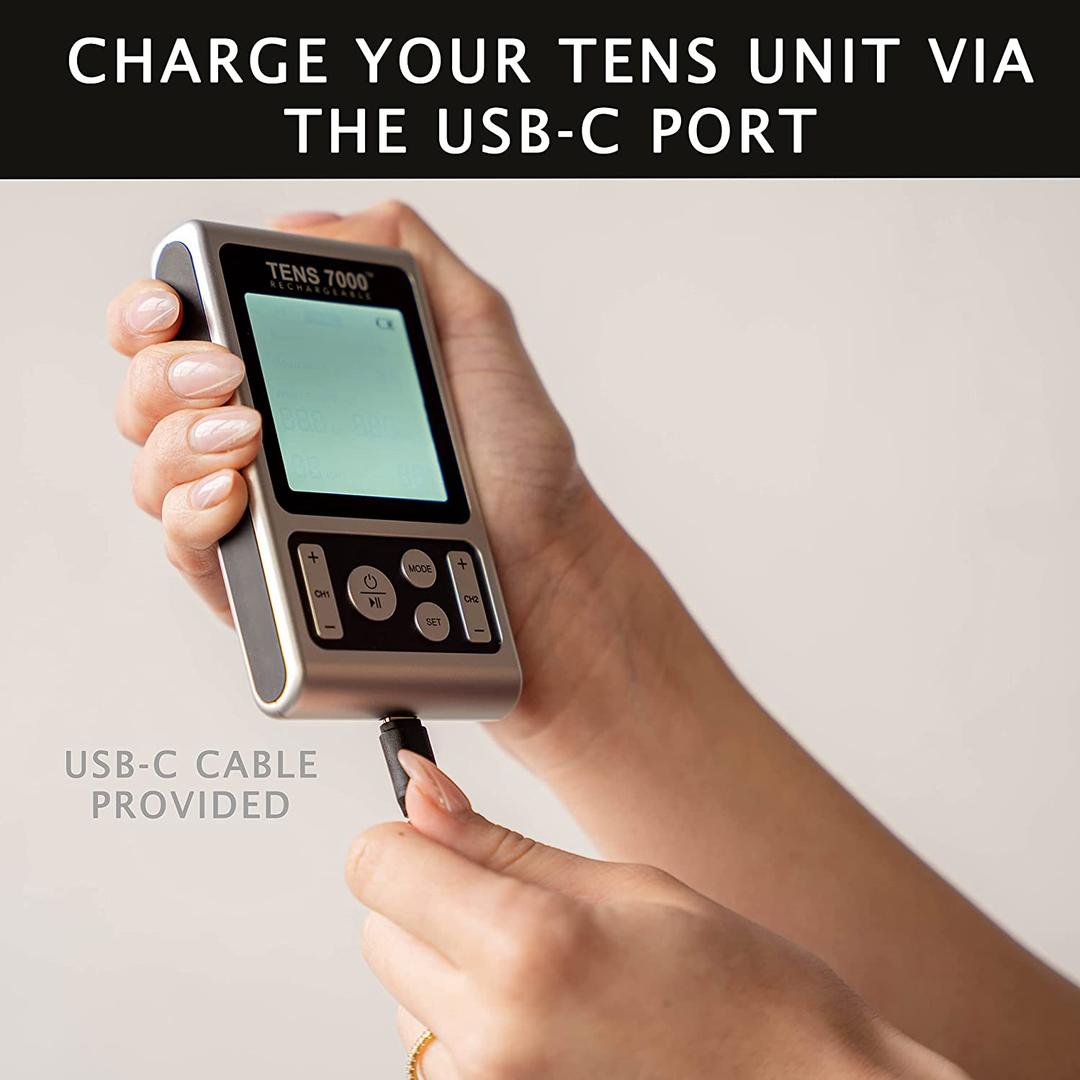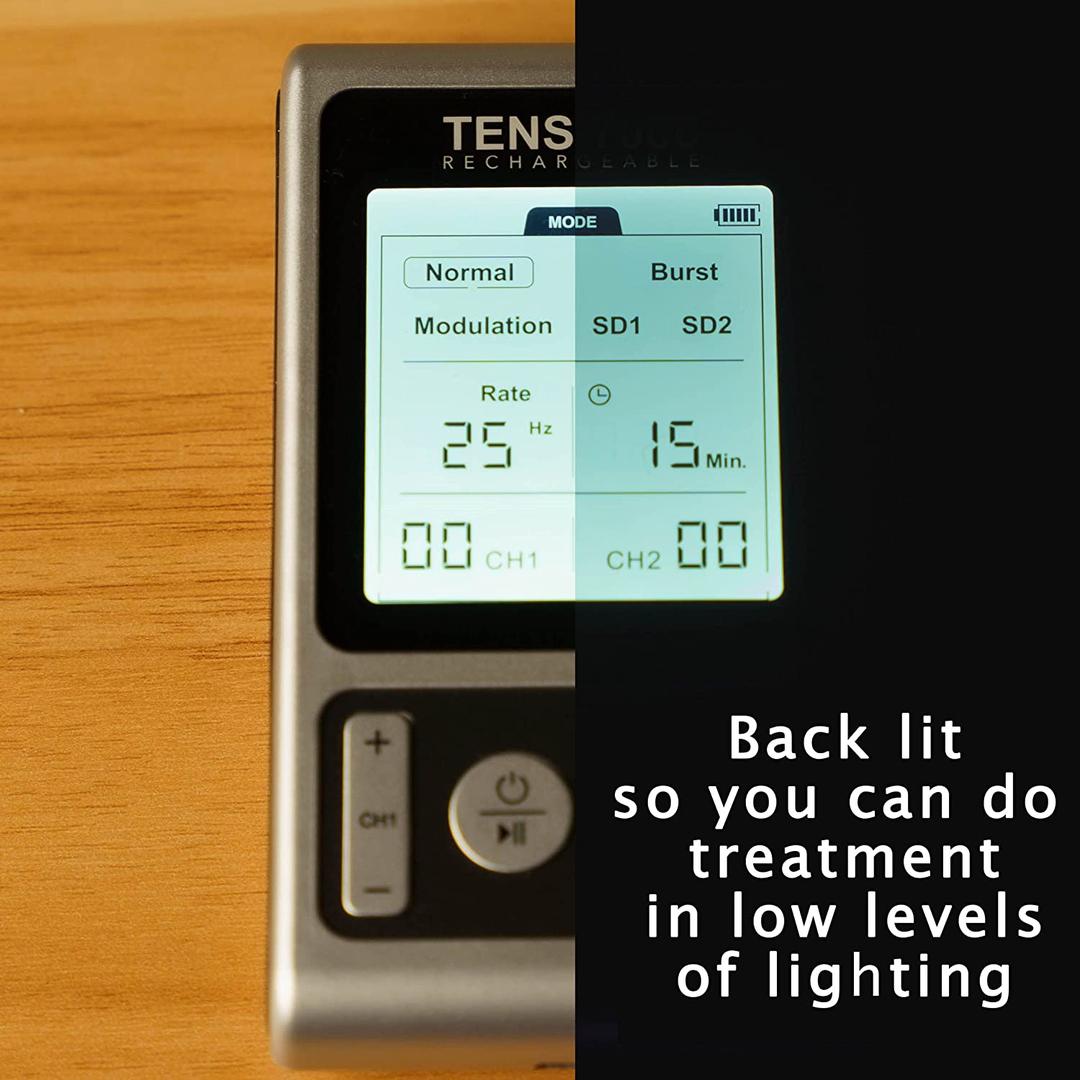 TENS 7000 Rechargeable TENS Unit Muscle Stimulator and Pain Relief Machine
Conquer your pain with the new and improved TENS 7000 Rechargeable TENS unit machine.
⚡ Provides safe and effective TENS therapy for electronic pain relief.
⚡ Offers prescription-grade TENS therapy to tackle even the harshest pain (up to 100 mA).
⚡ Features an 8-hour rechargeable battery for continuous use.
⚡ Upgraded from the popular TENS 7000 2nd Edition Digital TENS Unit to deliver the best pain relief possible.
Dimensions: 2.5" x .75" x 4.5"
Weight: .25 lbs
Channels: Two (up to four electrodes)
Modes: Five
Pulse Duration: 50-300 μs
Pulse Rate: 2-150 Hz
Timer: Adjustable 2-90 seconds
Type: TENS
Electrodes (wired/wireless): Wired
Electrode type: 2.0mm Pig Tail Style
Prescription Strength: Yes
Belt Clip: Yes
Battery Type: Rechargeable Lithium Ion
Intensity Range: 0-100 mA
What's Included: Dual channel digital TENS device, 4 2" x 2" premium electrodes, User manual, 2 lead wires, USB-C charging cable, Hard case carrying case
& Free 3-5 Day Delivery in the USA
100% Money Back Guarantee

Meet the next generation of our popular TENS 7000 2nd Edition, the TENS 7000 Rechargeable electric stimulator machine. Our powerful TENS unit offers the same prescription-grade relief as its predecessor (up to 100 mA output) with the added convenience of a rechargeable battery and backlit LCD screen. Take your pain relief to the next level with eight hours of battery life. Customize your treatment with five modes and a fully adjustable pulse rate, pulse width, intensity levels, and timer. Whether you're recovering from an injury, have chronic pain, or are just a little sore, our TENS machine 7000 provides a safe, effective, and convenient way to manage pain and enhance your quality of life.
Provides the same clinical-grade pain relief as our #1 selling TENS unit. Our initial TENS 7000 machine was known for its potent output. We enhanced it even further. Our latest professional TENS unit offers the same 100 mA of intensity to alleviate even the most severe pain.

Rechargeable battery offers eight hours of use on a single charge. Say goodbye to the hassle of battery replacements. Our improved electro-therapy machine's rechargeable battery offers up to eight hours of battery life before needing to be charged. Charging time takes two hours via the included USB-C cable.

Target your pain with up to four pads at once. The dual-channel feature of our electric TENS unit allows you to use four pads simultaneously. Individual intensity levels for each channel give you better control of your treatment. You can surround one area or target two areas at once.

Five modes provide a different effect for various pain types. Five programmed modes provide a distinct effect for the best relief. Select burst mode for muscle spasms and acute pain, normal mode for standard pain relief, modulation mode for a gentle massage-like treatment, and SD1/SD2 for deep tissue and chronic pain.
Fully adjustable for tailored pain relief. No pain is the same. Take charge of your pain relief with customizable settings. Our portable TENS unit provides adaptable treatment options. Customize your TENS treatment with tailored timing, intensity, pulse width, and pulse rate. Each setting provides a different effect to block specific pain types.

Provides relief from multiple pain types, acute and chronic. TENS therapy machines are well-known for being versatile, and our TENS stim machine is no exception. It's effective for treating various pain types, including fibromyalgia, arthritis, sports injuries, post-surgery, and more. Our device blocks nerves from transmitting pain signals so you don't feel pain.

Comes with everything needed to start TENS treatment. Commence your pain relief journey today with our complete kit. It comes with everything needed to start, including the device, four electrodes, two lead wires, a USB-C charging wire, an instruction manual, and a hard carrying case for convenient storage.
Place Your Trust in the #1 Pain Relief Brand, Endorsed by Healthcare Professionals
Are you ready to stop living in constant chronic pain and discomfort?
Take back your life with TENS 7000, the top choice for pain sufferers and healthcare professionals. Since 2008, we've helped over 2 million people relieve pain with prescription-grade portable TENS machines. We take your pain seriously. That's why we've designed our devices to handle even the most intense pain. Our devices offer fully customizable settings to treat your pain type, delivering up to 100 mA intensity to effectively block pain. Don't let pain dominate your life any longer. Choose a brand that's trusted and used by healthcare professionals.
Dimensions: 2.5" x .75" x 4.5"
Weight: .25 lbs
Channels: Two (up to four electrodes)
Modes: Five
Pulse Duration: 50-300 μs
Pulse Rate: 2-150 Hz
Timer: Adjustable 2-90 seconds
Type: TENS
Electrodes (wired/wireless): Wired
Electrode type: 2.0mm Pig Tail Style
Prescription Strength: Yes
Belt Clip: Yes
Battery Type: Rechargeable Lithium Ion
Intensity Range: 0-100 mA
What's Included: Dual channel digital TENS device, 4 2" x 2" premium electrodes, User manual, 2 lead wires, USB-C charging cable, Hard case carrying case