TENS Therapy for Foot Pain
Statistics show that up to 87% of people in the United States experience foot pain. In many cases, this is due to shoes that don't fit right or high-heeled, pointy-toed shoes. Individuals who are older or overweight and women have a high rate of foot issues, as well as those who are suffering from diabetes, osteoporosis, knee pain, back pain, hip pain, and cardiovascular disease.
The structure of your feet is very complex- made of bones, tendons, muscles, and other tissues. These structures can be irritated or injured for various reasons, resulting in mild to severe pain. At the very least, foot pain is inconvenient and, in some cases, can be debilitating.
However, Transcutaneous Electrical Nerve Stimulation usually referred to as TENS therapy, can be a highly effective way to manage foot pain. TENS therapy can get you back to normal functioning in no time, as well as provide some other benefits as well. In this article, we'll explore using a TENS machine for feet.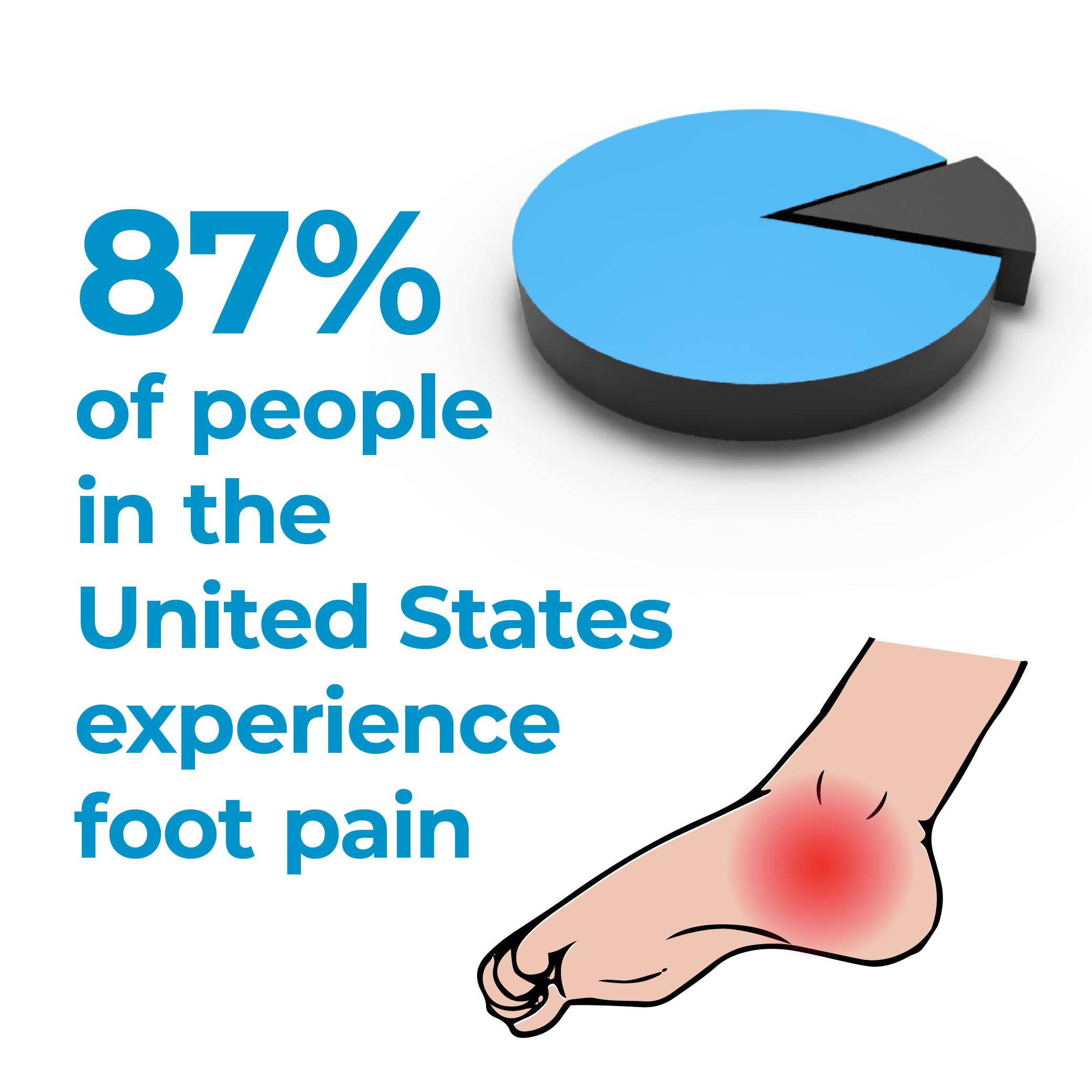 What Causes Foot Pain?
As mentioned, several structures make up your foot. Several things could cause foot pain, such as injury, strain, inflammation, or infection. These are the most common reasons for using TENS therapy for feet. You may experience pain in various parts of the foot, such as: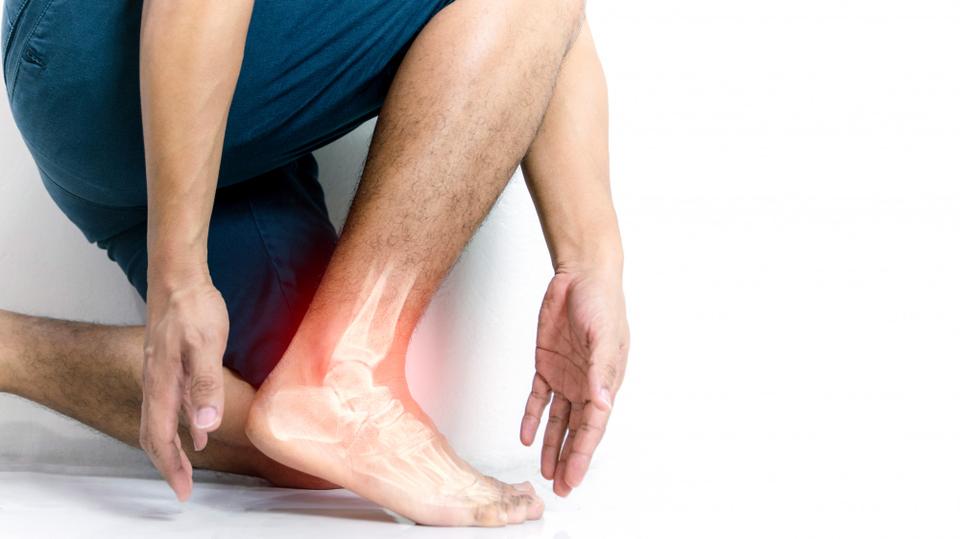 Heel
There are a few things that could contribute to heel pain:
Plantar fasciitis: irritation in the band of tissue that connects your toes to your heel.

Heel spurs: extra growth of bone on the underside of your heel

Fracture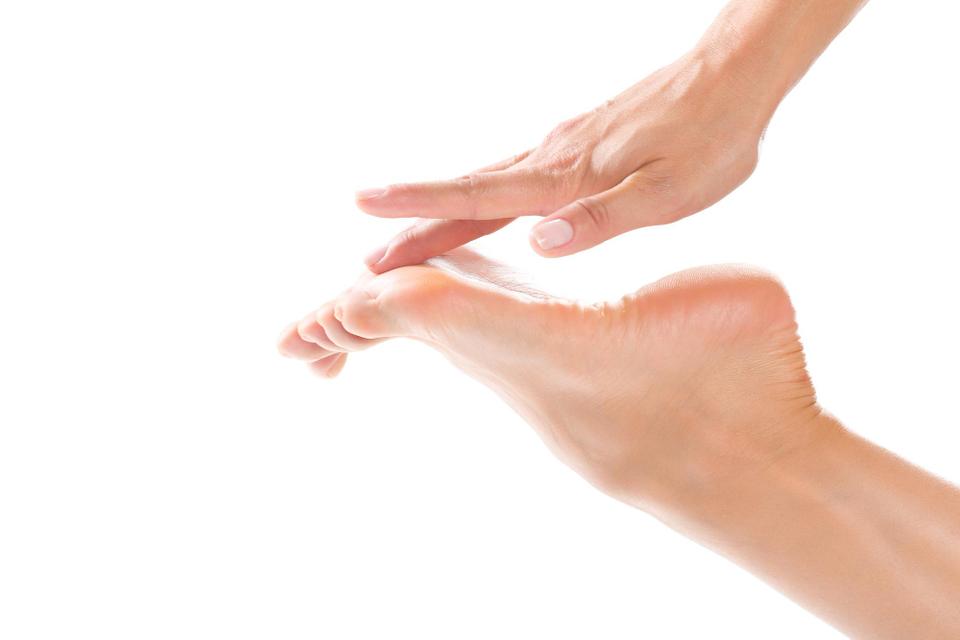 Ball of Foot
Some of the causes of pain in the ball of the foot include:
Metatarsalgia: pain/inflammation in the ball of the foot

Morton's Neuroma: thickened tissue around the base of toes

Tendinitis: inflammation of tendons in the foot, most commonly seen in athletes- especially runners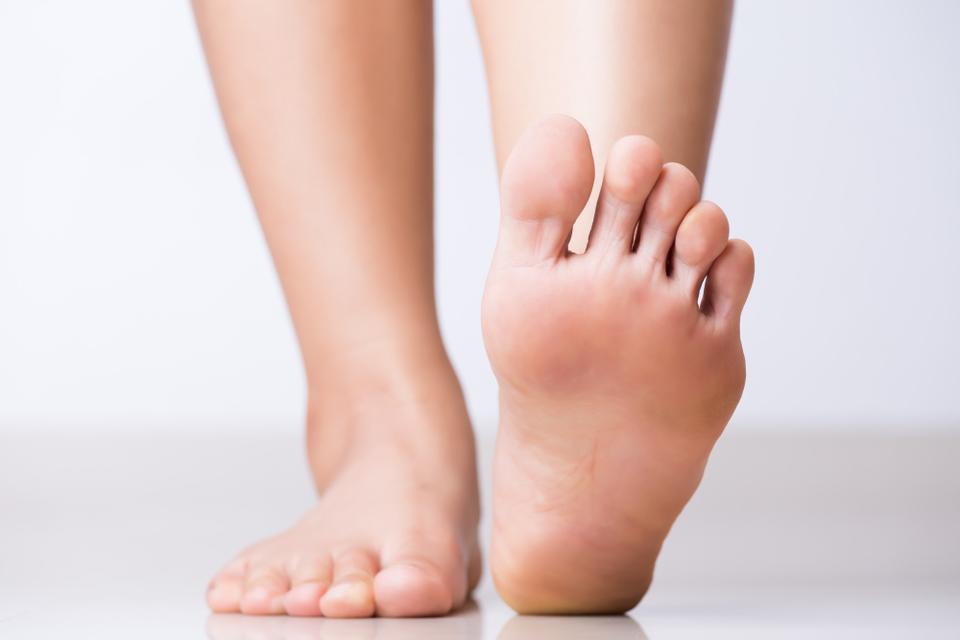 Toes Pain
There are two common causes of toe pain:
Gout: Arthritis

Bunion: bony bulge at the edge of the big toe

Claw toe: last two joints of the toe are inflexible and bent like a claw. It may be genetic, due to muscle imbalances or ill-fitting shoes, or maybe a symptom of a neurological condition.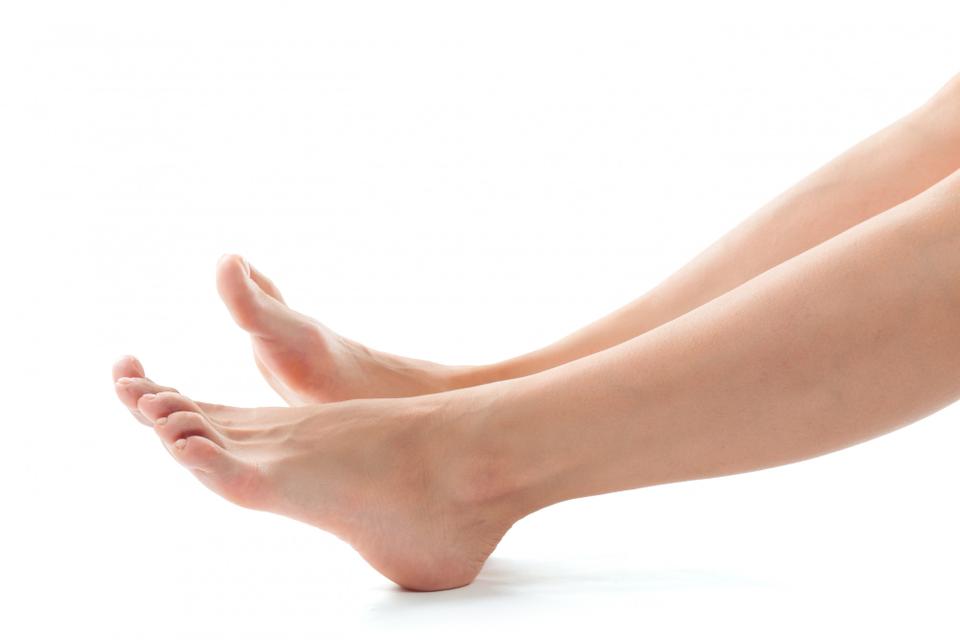 General Foot Pain
There are a couple of causes for general foot pain:
Neuropathy: damage to nerves, usually due to diabetes

Tendinitis: irritation or inflammation of the tendon in the foot
Why Should You Use a TENS Machine for Feet?
A TENS unit is a great way to manage pain. The technology behind it is the stimulation of the peripheral nerves in the affected area. There are two theories behind using a TENS machine for foot pain:
These two theories are why the USFDA has accepted the use of a TENS machine for foot pain and why it has become a popular treatment in the USA and Europe.
There are several advantages associated with using a TENS unit for feet pain:
A TENS unit is non-invasive.
There is no risk of secondary infection because the body is not cut or punctured with TENS therapy.
TENS therapy is non-pharmacological.
There are no concerns about overdosing, negative reactions, or side effects associated with TENS therapy. However, if you have sensitive skin or use the unit improperly, you may have some issues.
TENS therapy can be self-administered.
TENS therapy is a DIY treatment; you can easily operate the unit and administer the therapy independently without assistance.
TENS therapy can be done anywhere.
A TENS unit is small and compact, making it convenient and portable. This means that you can take it with you anywhere, making it possible to handle foot pain emergencies anywhere.
TENS therapy reduces inflammation.
Research has shown that using a TENS unit reduces pain and inflammation, which encourages healing.
TENS therapy can be used for different types of pain.
You can use a TENS unit for foot pain, sciatica, post-op pain, labor pain, knee pain, back pain, and so much more. It is effective for both acute pain and chronic pain.
TENS therapy is complementary.
TENS therapy does not have to be used as a standalone therapy- it can be used along with medications and other treatments.
TENS therapy is affordable.
TENS units are reasonably priced, and you won't incur additional costs aside from occasionally changing the electrode pads.
Using TENS Unit for Foot Neuropathy
Neuropathy is a complication typically associated with diabetes and is characterized by chronic pain, numbness, and hyperalgesia in the feet. One of the most effective treatments is the TENS unit for foot neuropathy, and you can administer it in the comfort and privacy of your own home. Stimulating the peripheral nerves reduces pain and can be a long-term solution for neuropathy pain.
You control the amplitude and electrical impulse frequency to provide the most benefit. The proper placement of the electrode pads and machine settings affect the efficacy of the TENS unit for foot neuropathy.
Steps for Using TENS Unit for Foot Neuropathy
Thoroughly clean and dry skin.

Apply the sticky side of electrode pads around painful areas, using medical tape to secure them.

Leave at least 1" between electrode pads.

Start with the lowest setting- you should feel a slight tingling of muscles where the electrode pads are placed.

If necessary, increase the setting up, so you are not uncomfortable.

The duration of the therapy session should be approximately 30 minutes, and- depending on the severity of the pain- you can have 3 to 4 sessions in one day.
Upon completion of the session, remove the electrode pads, wipe them down, and store them in a dry place.
Using TENS Therapy for Plantar Fasciitis
Your toes are connected to your heel with a firm tissue known as the plantar fascia. When this muscle becomes inflamed or irritated, it's known as plantar fasciitis. The pain may occur anywhere in the foot since the tissue runs from your heel to your toes. TENS therapy for plantar fasciitis is one of the best ways to get relief, and this is a proven treatment for this condition.
Steps for Using TENS Therapy for Plantar Fasciitis
Thoroughly clean and dry skin

Place an electrode pad approximately 1" from the painful spot on the bottom of the foot and one on the top in the same manner.

Start on the lowest setting until you get a tingling where the electrode pads are attached. Gradually increase the intensity to the point where you are still comfortable.

Over time, the pain and irritation in the plantar fascia will be reduced.
Additional to slipped and herniated discs, sciatica may be brought on by other conditions such as spinal stenosis, spondylolisthesis, trauma to the lower back, tumors in the lumbar spinal area, piriformis syndrome, or cauda equina syndrome.
If you think you may be experiencing sciatica, you should seek guidance from your doctor and work with them to create a care plan. Your physician will help to consider your symptoms and diagnose the issue appropriately.


Conclusion
In addition to using a TENS unit for foot neuropathy and TENS therapy for plantar fasciitis, this treatment can be used for various other types of foot pain. The procedure would be the same, except you would place the electrode pads.
When it comes to foot pain, one of the best options for treatment is TENS therapy. You don't have to live in pain. Of course, you will want to consult your medical provider about how effective this will be for your foot pain. You can purchase a TENS unit over the counter or order one online if approved.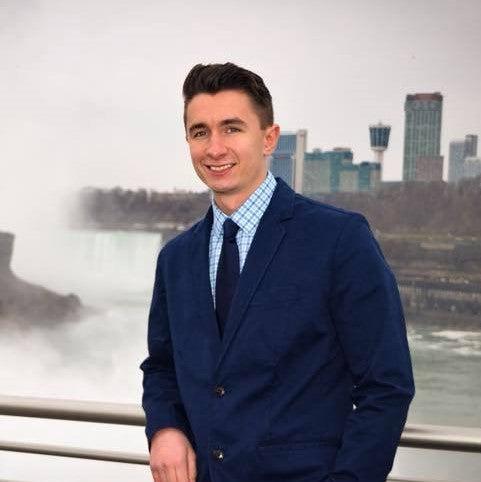 About the Author



Brandon Landgraf is the Digital Marketing Manager for Carex Health Brands. He finds passion and fulfillment in creating content that enhances, improves, and enlivens others' quality of life. All of his written work is formulated to not only offer essential advice and tips but back it with proven studies and experts. His mission is to connect with readers and provide steps to make their lives better.

About TENS 7000
Pain sucks. It affects millions of people each year with adverse physical and mental side effects. TENS 7000 provides tools to combat pain and let people live life on their terms, pain-free. Our TENS 7000 TENS Unit is one of the top-rated over-the-counter TENS units, having sold over two million since 2008. Stop letting aches and pain hold you back — live life on your terms.