Using TENS Therapy for Muscle Pain Relief
What is a TENS Unit for Muscle Pain?
Transcutaneous electrical nerve stimulation (TENS) involves sending a low-voltage electrical current from a TENS Unit to the skin. The TENS Unit stimulates nerves to eliminate the sensation of pain and promote healing. As unusual as this type of pain management may seem, it has been proven to work! Chronic pain is notoriously difficult to treat. However, studies and clinical trials have found that TENS treatment has positively affected acute pain while being a safe and effective pain relief solution.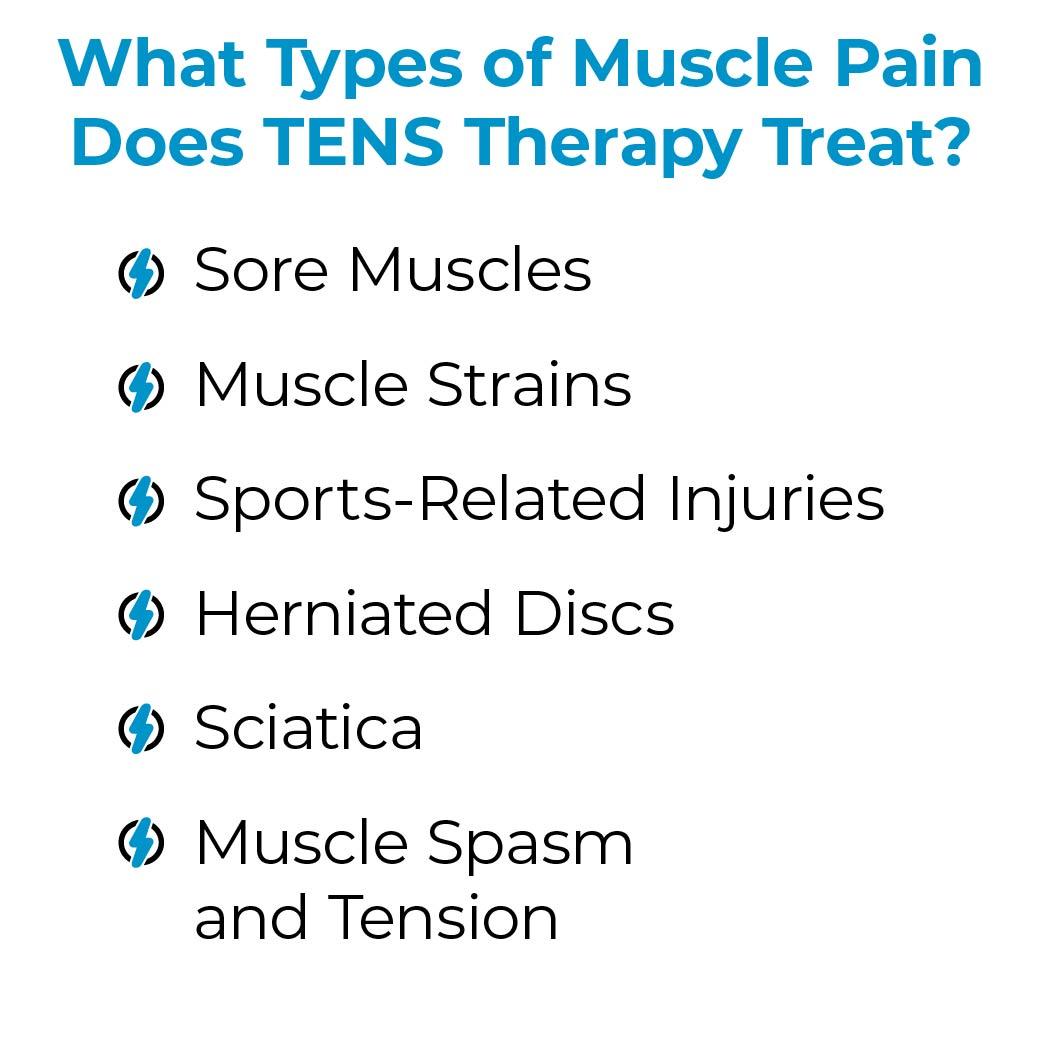 TENS therapy works exceptionally well for muscle pain relief, making it a reliable pain management device. TENS devices are used for many types of muscle pain, including but not limited to: 
How Does TENS Therapy Relieve Muscle Pain, Knots, Tightness, & Swelling?
When a specific part of the body is injured, muscles perform muscle guarding, causing muscles to tighten and swell up to protect the injured body part. Although this is our body's natural response to pain, it can become an issue if left untreated. Muscle tightness and swelling for long periods can cause a lack of blood flow, increase the risk of injury, and result in chronic pain and muscle tissue damage.
TENS Units help solve this, sending electrical pulses to the nerves and performing pain gating. The TENS Unit blocks pain signals from getting to the brain, stopping the pain. Because the pain has stopped, muscle guarding no longer occurs, creating a reaction where the muscles stop swelling, knots reduce, and then relax. The pain-reducing effects of TENS help loosen the muscle knot and lessen the "guarding" of muscles that cause tightness. This reaction increases blood flow and enables more flexibility in your muscles.
In short, TENS therapy reduces pain, stops swelling, and results in better blood flow & a more efficient healing experience!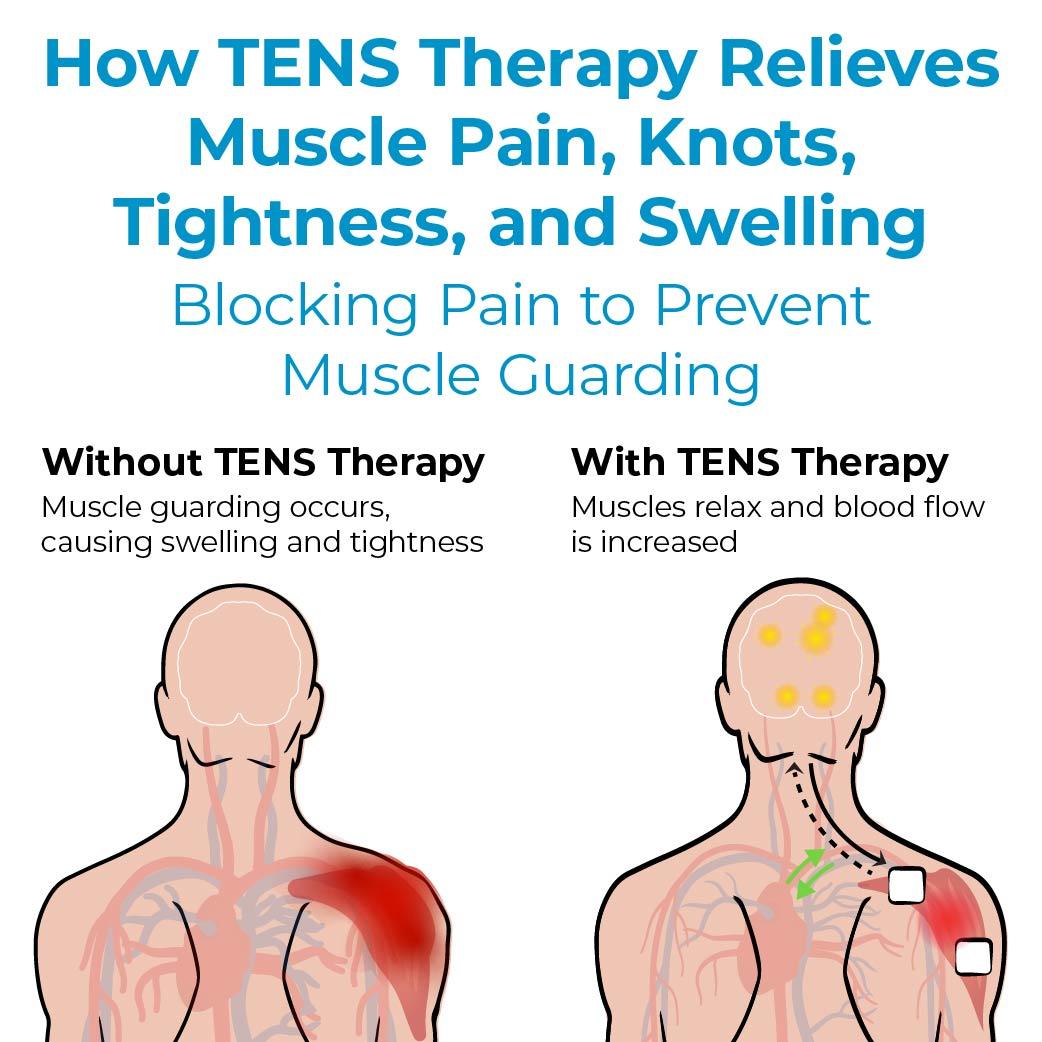 How Does a TENS Unit for Muscle Pain Relief Work?
Using a TENS Unit for muscle pain relief is extremely simple:
Place the electrode pads on the muscle experiencing pain, knots, or tightness.

Turn your TENS unit on

, keeping it at the lowest level/mode and increasing the frequency/intensity as needed. You'll start feeling your muscles relax as an effective TENS treatment occurs.

Repeat as necessary and combine with other pain treatment

and management types to increase the results. 

Can TENS Therapy be Used with Other Pain Treatment Options?
TENS Units work great alongside pain medication (both OTC and prescribed) and other stimulation techniques. They can also be used with hot and cold therapy (ice packs), yoga, stretching, and other forms of physical therapy. Researchers suggest that "a combination of TENS and stretching is an effective method of increasing muscle flexibility." A TENS Unit with an ice pack can reduce swelling and inflammation if appropriately applied. Ice packs should be used directly after an injury and before the use of TENS. Combining moist heat with TENS is also a great way to relax muscles and relieve pain, as it can decrease tissue tension and spasm while "increasing tissue extensibility."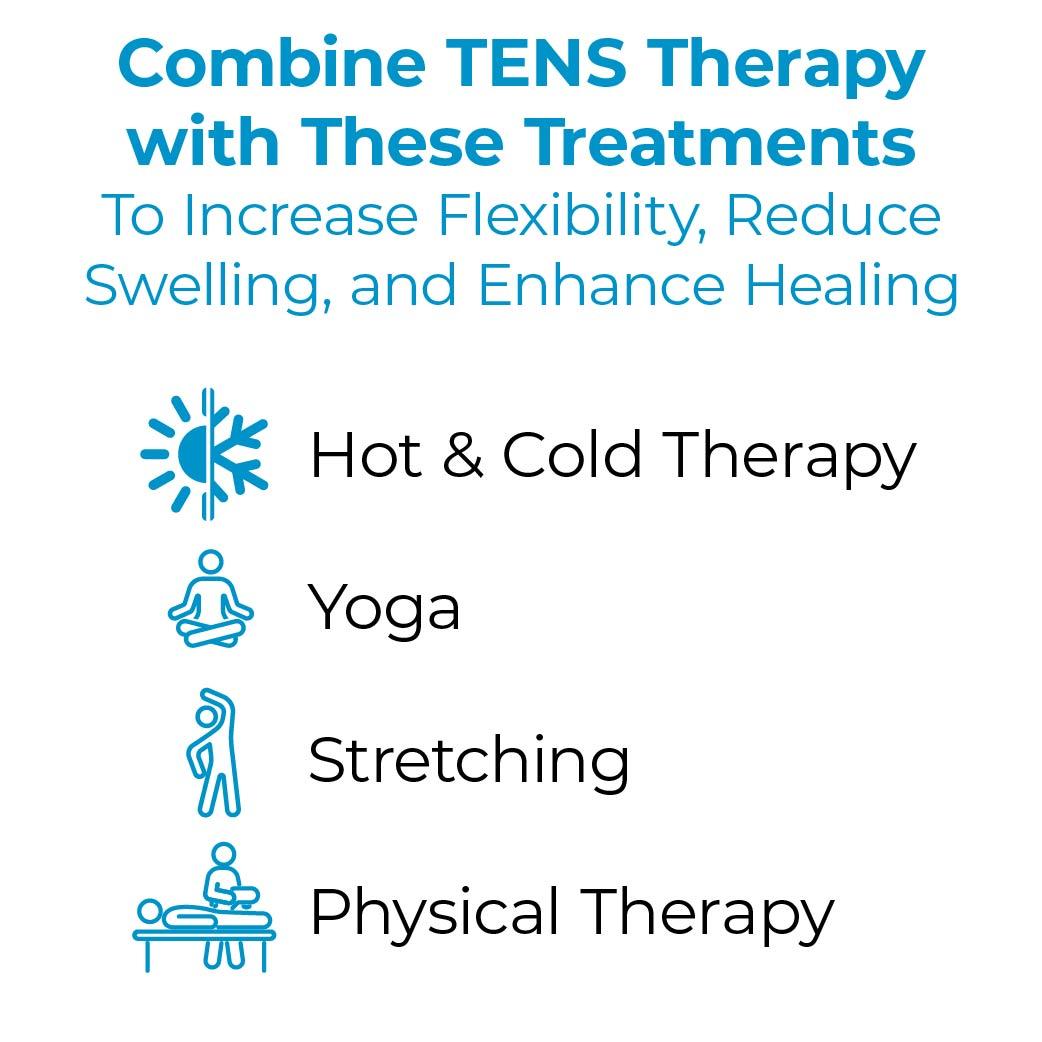 Other stimulation techniques, such as transcranial pulsed current stimulation (tPCS), have been combined with TENS to relieve symptoms of certain disorders or conditions. In a clinical study, tPCS and TENS were "applied with a multiple electrode methodology covering the scalp, spine, and lower limb" to improve lower limb spasticity in children with spastic cerebral palsy (SCP). Additionally, TENS Units introduce benefits that other stimulation devices do not. For instance, EMS (electronic muscle stimulation) is sometimes confused with TENS, although the two are very different. EMS is more designed to "stimulate the muscle than to confuse pain signals"; therefore, it is not as effective as a TENS machine for soothing tightness, knots, and swelling.
The beauty of a TENS unit is the lack of adverse side effects that occur from usage. Some skin irritation, such as "mild numbness, tingling, and other paresthesis," can occur from overuse, but this is all very mild. An even more significant advantage is that TENS units work great alongside both OTC and prescribed pain medication. They can be used with your common aspirin and even stronger medications, as well as hot and cold therapy (ice packs), yoga, stretching, and other forms of physical therapy. The low risk of side effects from TENS machines makes them a great candidate for pain relief.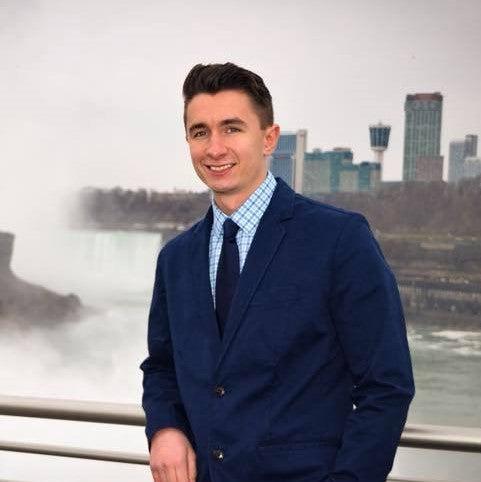 About the Author



Brandon Landgraf is the Digital Marketing Manager for Carex Health Brands. He finds passion and fulfillment in creating content that enhances, improves, and enlivens others' quality of life. All of his written work is formulated to not only offer essential advice and tips but back it with proven studies and experts. His mission is to connect with readers and provide steps to make their lives better.

About TENS 7000
Pain sucks. It affects millions of people each year with adverse physical and mental side effects. TENS 7000 provides tools to combat pain and let people live life on their terms, pain-free. Our TENS 7000 TENS Unit is one of the top-rated over-the-counter TENS units, having sold over two million since 2008. Stop letting aches and pain hold you back — live life on your terms.