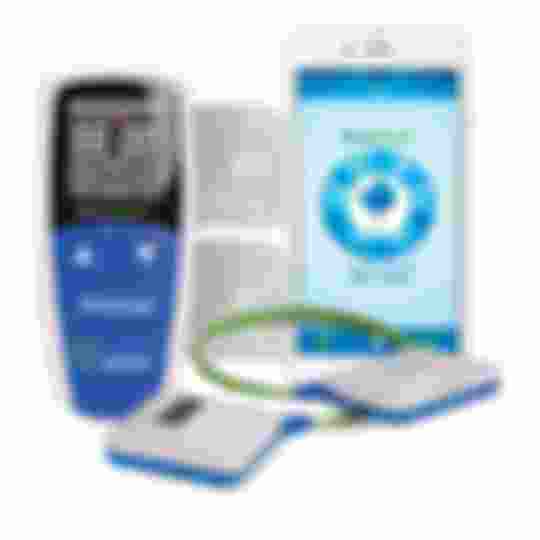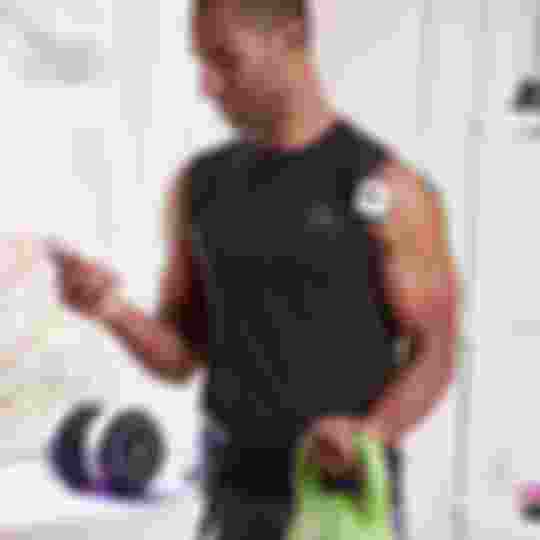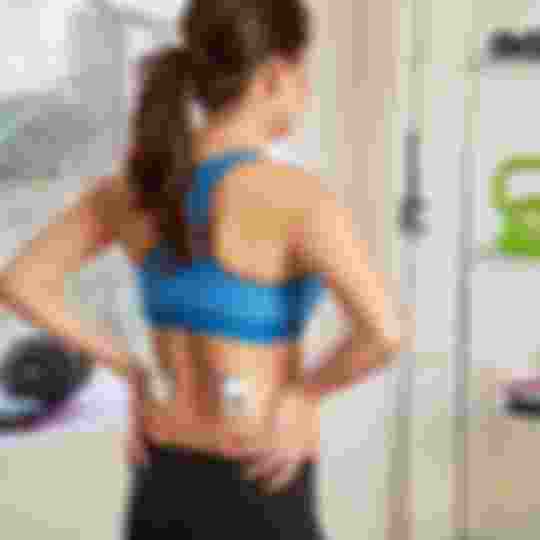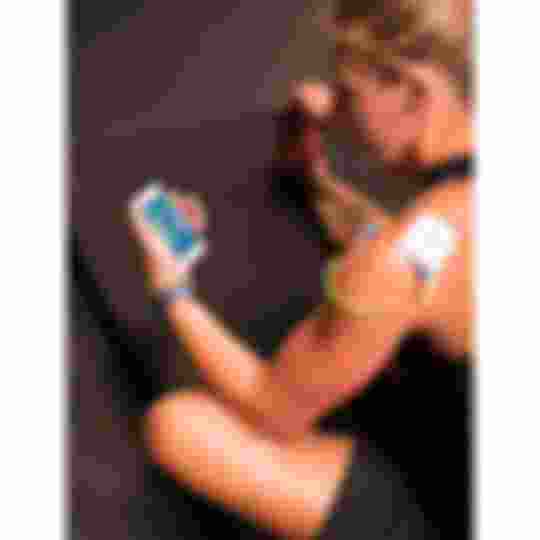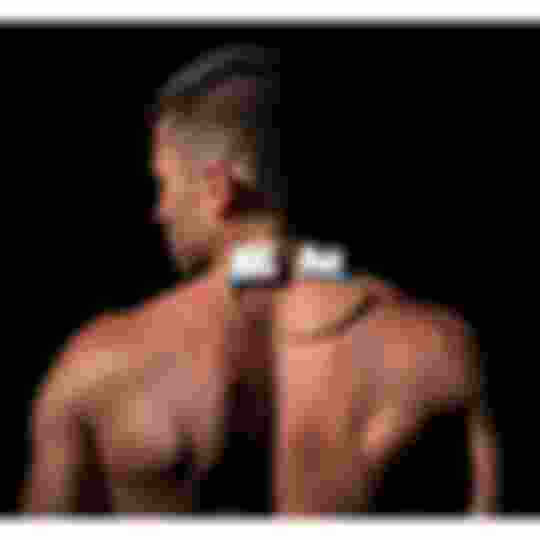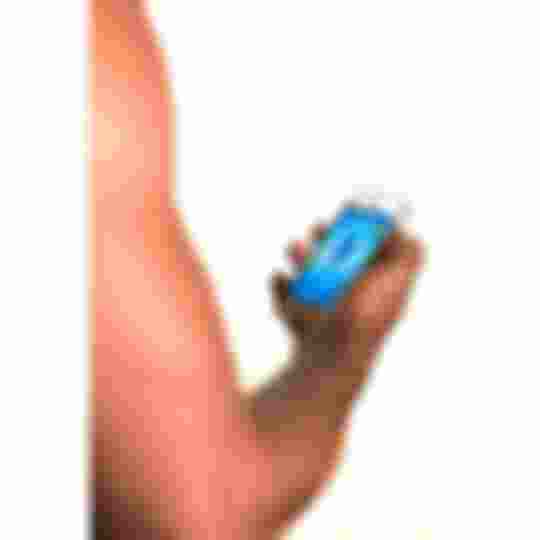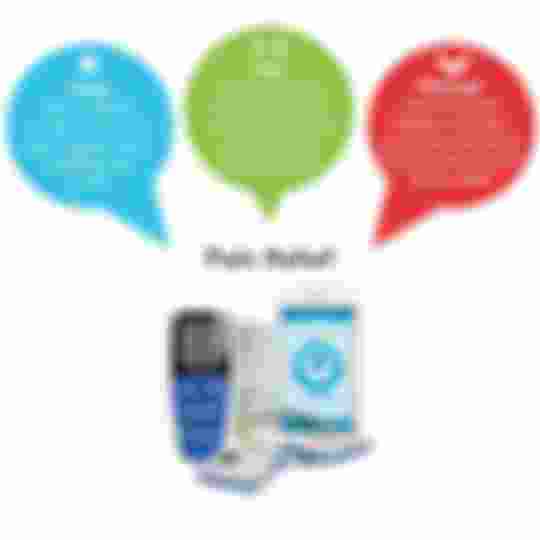 AccuRelief™ Wireless Pain Relief Device with Remote and Mobile App
Ditch those pesky wires for a wireless TENS EMS unit. Our wireless stim machine allows you to relieve pain anywhere without being noticed. The wire-free removes the mess and pulling of lead wires.
Can be controlled via the AccuRelief app or the included remote. The AccuRelief wireless TENS unit gives you the power to treat your pain via the AccuRelief wireless 3-in-1 app or remote. The app is available on both the Apple Store and Google Play.
Wireless e-stim features TENS, EMS, and massage modes. The AccuRelief wireless 3 in 1 pain relief device features 14 preset programs with six TENS, five EMS, and three massage programs. Use TENS to block your pain, EMS to rehabilitate muscles, and massage mode for a relaxing finish.
Sixty levels of intensity for acute and chronic pain. Don't settle for subpar devices unable to treat even the most minor aches and pain. Choose from 60 intensity levels, with one being the weakest and 60 being the strongest.
Targeted treatment via two electrodes. Traditional pain medications don't give you the ability to customize your treatment, let alone specifically target it. Our electrotherapy pain relief device comes with two electrodes to target and rehabilitates your injury at the source.
Ditch Those Pesky Wires for the AccuRelief Wireless 3-in-1 Pain Relief Device

Fight Pain with Our All-In-One Device
Whether it's acute, chronic, back, neck, or leg pain, this device fights it all (and without wires!). The AccuRelief wireless 3-in-1 device gives you completely customizable treatment with three modes, 14 preset programs, and 60 levels of intensity. It offers a flexible way to treat pain via our AccuRelief wireless 3 in 1 app or the compact remote.

Dimensions: 0.96" x 2.09" x 4.53"
Weight: .22 lbs
Channels: One
Modes: Three
Pulse Duration: 50-370 μs
Pulse Rate: 2-150 Hz
Timer: 30 minutes
Type: TENS, EMS, Massage
Electrodes (wired/wireless): Wireless
Electrode type: AccuRelief Wireless Pads
Prescription Strength: No
Belt Clip: No
Battery Type: 2 AAA batteries for the remote, rechargeable lithium-ion batteries for the electrodes
Intensity Range: 0-70 mA
What's Included: Wireless Remote Control, Two 2" x 2" AccuRelief Snap-On Electrodes, Rechargeable Electrode Connectors, Micro-USB cable, Instruction manual, Quick start & electrode placement guides
★ ★ ★ ★ ★
"The device is simple to use, stimulation level easily adjustable to whatever strength I could bear, and it worked for me overnight!"

- Amazon Customer Review
★ ★ ★ ★ ★
"I can wear this tens unit outside while I do yard work even with the remote control in the house. I work in a retail setting I could wear the unit to work if I so desired with no pesky meddlesome wires to deal with you could wear it anywhere to a ballgame, on a road trip you name it. The unit offers 3 modes TENS, EMS and MASSAGE, 6 different areas to be treated Neck, Back Arm, Shoulder Leg, and Joint. This is my first TENS unit and I am thoroughly satisfied with the results I would recommend this unit without hesitation. Icing on the cake I purchased it with my FSA account!!"
- Amazon Customer Review