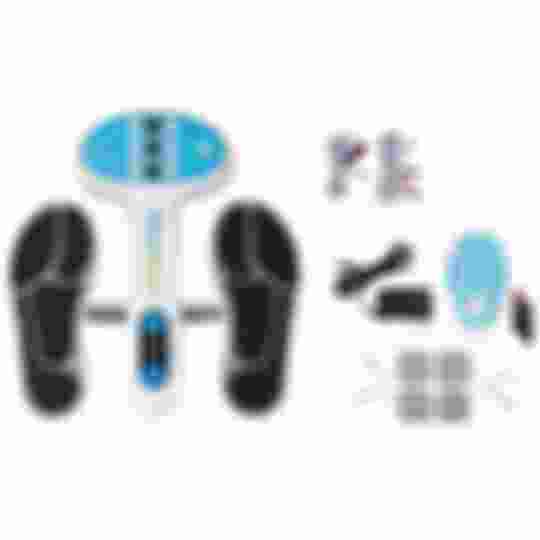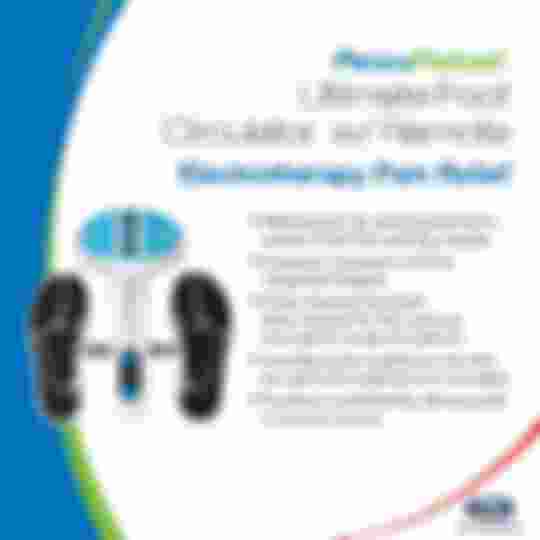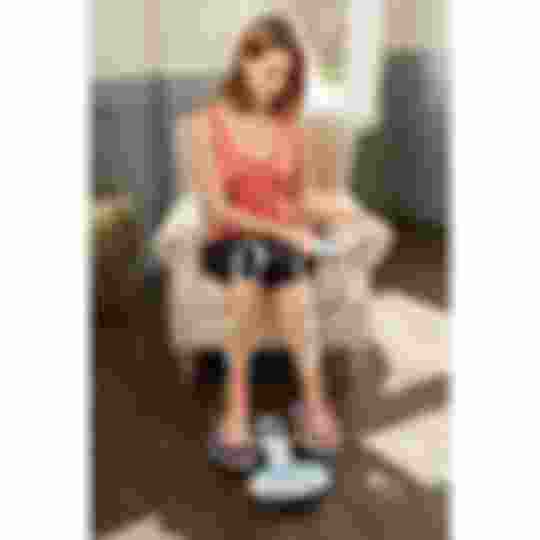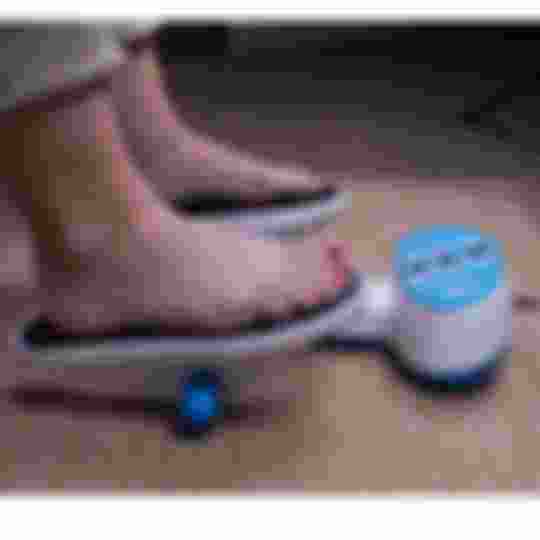 AccuRelief™ Ultimate Foot Circulator with Remote
EMS foot massager pad targets muscles to relieve pain. The electric EMS foot massager sends electronic pulses to muscles needing treatment, causing them to exercise passively. This increases blood flow and relaxes tense muscles to relieve joint & muscle pain and ease any soreness or tenderness.
Three channels to target feet and legs. The foot circulation massager features three channels: one channel featuring two-foot pedals for foot stimulation and two other channels featuring four electrodes to place on your legs.
Doubles as a foot massager for neuropathy, plantar fasciitis, and more. This EMS device doubles as an electrical foot massager to massage your feet and legs to treat common foot conditions. The foot massager for plantar fasciitis targets muscles to relieve tension, improve blood flow, and minimize pain.
Features 15 preset programs for custom treatment.

Each program variates the EMS foot circulation device's frequency, on/off time, ad cycle time to contract muscles differently. This offers a plethora of options to meet your pain type and level.

Includes power supply or can be powered via batteries (not included).

Take our leg circulation machine anywhere it's needed. The device offers two power methods via batteries or a wired power supply.

Comes with a complete pain relief kit.

Our foot vibration machine comes packed and ready to use with the AccuRelief feet circulation machine, four electrode pads, two lead wires, an adaptor, an electrode placement guide, and a power supply.
Conquer Leg and Foot Pain with Our Electronic Muscle Stimulator Foot Massager

The Ultimate Device for Leg and Foot Pain
Leg and foot pain can be one of the most debilitating conditions, regardless of the cause. The AccuRelief electrical stimulation provides foot stimulation for circulation, swelling, and pain. It works by sending electronic impulses to the muscles to cause them to create a pumping action. This effectively imitates your body's circulatory system to squeeze blood into leg veins and push it towards the heart. This prevents blood from pooling, but it also helps strengthen muscles and minimize swelling, thus reducing pain.

Dimensions: 4.09" x 16.82" x 16.41"
Weight: 4.21 lbs
Channels: Three
Modes: 15
Pulse Duration: 250μs for foot stimulation;
200μs for body stimulation
Pulse Rate: 10Hz~36Hz
Timer: 1-99 minutes
Type: EMS
Electrodes (wired/wireless): WireD
Electrode type: 2.0mm pig-tail
Prescription Strength: No
Belt Clip: No
Battery Type: 2 AAA (not included) and wired connection
Intensity Range: 0-80 mA
What's Included: AccuRelief feet circulation machine, four electrode pads, two lead wires, an adaptor, an electrode placement guide, and a power supply.
★ ★ ★ ★ ★
"Husband has pretty bad neuropathy in his feet and he says this does offer some relief after a 15 minute session. It does appear to help in promoting better blood flow."

- Amazon Customer Review
★ ★ ★ ★ ★
"This EMS/TENS unit is awesome. I bought it for my wife who was just returning from stay in hospital to help rehabilitate her legs. That is going great, but I decided to try it myself each evening and lo and behold my restless legs at bedtime just went away!!!"
- Amazon Customer Review