TL/DR:
Follow these blogs to feel better physically, emotionally, and mentally:
1.      Bulletproof
Who this is for: Anyone looking to improve their eating, physical health, and mental health
Bulletproof takes a mindset and intake approach to health and wellness. Their blog focuses on putting your body in a high-performance state called biohacking: changing your environment from the inside-out, so you have full control of your biology; using your body as your personal laboratory, finding the exact hacks that work for you.
What we love about their blog is the section called "bulletproof for beginners." This section goes in-depth into how to "supercharge your body." It includes parts and links for starting such as:
-         The bulletproof diet (science-backed methods for healthy eating and transforming your body)
-         Hacking your sleep to get deeper and better sleep
-         Managing stress
-         Science-backed methods for detoxing
-         Finding the right supplements
-         And nootropics to keep you motivated, thinking clearly, and improve your concentration
The blog lays out how to take your health and wellness to the next level with simple, science-backed techniques to improve your life.
Are you more of a podcast type of person? Bulletproof runs their podcast going more in-depth into health and wellness with guest interviews with Tim Ferris, Rick Ruben, and Amy Morin.
Who this is for: Anyone looking to stay on top of fitness equipment/gadgets or wanting to learn more about TENS therapy.
The Good Body strives by going in-depth with product reviews and analyses, research, and case studies. Their big differentiator is how deep they go in each blog post to explain to a tee the topic they're talking about. Not only this, but they include all the links used for you to do your research. The topics they talk about include pain management, fitness, sleep optimization, and wellness. Maybe we're a little bias, but we love their coverage on TENS units and TENS therapy for pain management. They go in great detail the science of electrotherapy and how effective it is.
A few of our favorite posts:
-         Product Research: What is the best TENS unit?
-         Ways to Deal with Daily Chronic Pain
-         TENS Unit Uses: The Definitive Guide
-         What Does a TENS Unit Do for Muscles?

Who this is for: Anyone struggling with pain and looking for ways to combat it.
Verywell Health takes more of a medical approach to health and wellness content. With over 18,000 pieces of content on their site, you're sure to find something that is helpful. The blog focuses on topics such as health conditions from arthritis to cancer, pain management, healthy eating, and more. They also have a family of blogs including Verywell Fit covering fitness topics, Verywell Mind covering psychology and mental health, and Verywell Family, which includes being a parent, pregnancy, and more.
A few of our favorite posts:
-         An Overview of Pain Management
-         Does TENS Help to Decrease Pain?
-         10 Daily Habits You Didn't Know Sabotage Your Health
4.      Self Hacked
Who this is for: Anyone with a specific immune issue looking to increase their health
SelfHacked is all about biohacking. What makes SelfHacked unique is they target specific health issues such as autoimmunity, brain fog, thyroid conditions, mood disorders, leptin sensitivity, weight issues, insomnia, cardiovascular conditions, and optimizing brain function. When subscribing to their newsletter, you can select the subject that interests you. This option is great for anyone with a specific health condition looking for a long-term solution or source of information. All of their content is insanely well researched, well written, and very helpful.
A few of our favorite posts:
-         How Pain Works and 10 Proven Natural Ways to Relieve it
-         5 Common Causes of Chronic Fatigue + Helpful Lab Tests
-         21 Proven Health Benefits of Massage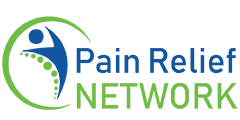 Who this is for: Anyone looking for pain relief or for products to help.
Pain Relief Network provides very niche content focused on getting pain relief for a better nights sleep. PRN covers every pain sleep-related topic that you can think of. These topics range from picking out the right mattress, preventing sleep issues, how to sleep better, endless product reviews, and more. Their content is very relatable and written for the average consumer. They do a lot of product reviews, which is excellent for anyone in search of specific products for pain relief.
A few of our favorite posts:
-         Best Side to Sleep On: The Complete Dreamer's Guide
-         The 19 Best TENS Units in 2019
These five health and wellness blogs provide continuous content that's guaranteed to help you in your health journey. Which is your favorite? Is there a publisher we didn't mention that you love? Let us know in the comments!
About TENS 7000
Pain sucks. It affects millions of people each year with adverse physical and mental side effects. TENS 7000 provides tools to combat pain and let people live life on their terms, pain-free. Our TENS 7000 TENS Unit is one of the top-rated over the counter TENS unit having sold over a million since 2008. Stop letting aches and pain hold you back — live life on your terms.